DORINGER Model D350
14″ Sawblade Standard Machine
Powerful Machine, Engineered For Precision,
Repetitious Cutting Of . . .
Solids
Large Pipe
Wide Sectionals Of Steel
Stainless Steel Aluminum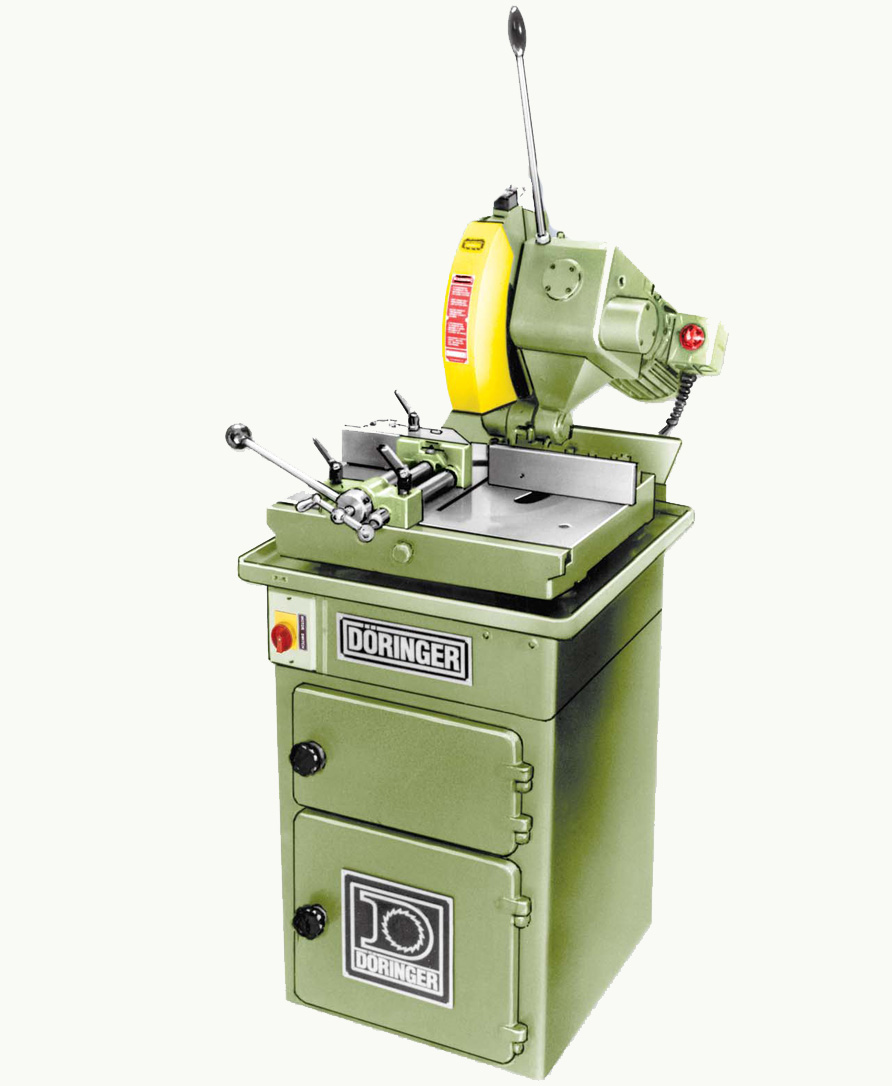 Model D350 Standard Equipment
Quick Action Mechanical Vice
Cabinet Stand With Doors
2 Speed Motor On All 3 Phase Machines
Overload Protection Switch With Mushroom Button For Quick Shut-Off
High Volume Electric Coolant Pump (Sealless)
Overload Protection Switch For Coolant Pump
Recirculation Coolant System
Large Removable Chip Tray
7 Gallon Coolant Tank
Complete Set Of Allen Wrenches
Grease Gun
Standard Color – Hammertone Green
Quick Release Handles For Rapid Change Of Vice Position
350MM (14″) Sawblade
Doringer H-32 Coolant Concentrate (1 Gallon) Mixing Ratio 10:1 With Water
1 Year Warranty
* Single Phase, 110/220 Volt, 1 Speed Motors
Available At No Extra Charge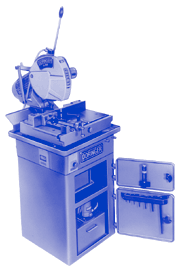 Head easily miters to any position with positive locking at 90 degrees & 45 degrees.
Workpiece remains stationary while head rotates for mitering.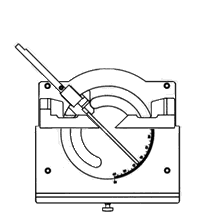 Model D350 Optional Equipment
Air Vice Unit In Lieu Of Standard Mechanical Vice
Additional Clamping Arm Attached To The Air Vice Unit
Additional Clamping Arm Attached To Standard Mechanical Vice
Length Stop 0-40″
Slanted Table With Down-Chute For High Production Cutting
Material Infeed & Outfeed Conveyors
Special Jaws For Cutting Square Tubing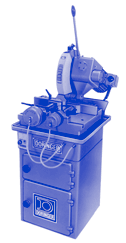 Model D350 Technical Specifications
| Available Voltages* | Motor Speed** | Sawblade Speed** |
| --- | --- | --- |
| 110/220 Volts, 1 Phase, 60 Cycle | 1700 RPM | 54 RPM |
| 220 or 440 Volt, 3 Phase, 60 Cycle | 850/1700 RPM | 27/54 RPM |
| 220 or 440 Volt, 3 Phase, 60 Cycle | 1700/3400 RPM | 54/108 RPM |
* All Single Phase Motors Are Dual Voltage. All 3 Phase Motors Are Single Voltage.
Please Verify Your Available Voltage.
** Gear Reduction Ratio 1:31 For High Torque.
Cutting Capacity
Round Tubing:
4.75" 0-45
Square Tubing:
4" Straight
3.6" 0-45
Rectangular:
6.3" X 2.75" Straight
4.75" X 2.35" 0-45
Solids:
2.5" 0-45
Weight and Dimensions
Machine Packed Weight:
780 LBS
Machine Unpacked Weight:
710 LBS
Machine Packed Dimensions:
64"H X 30"W X 43"L
Machine Unpacked Dimensions:
58"H X 26"W X 36"L
Model D350 Warranty
All products are warranted to conform to the manufacturer's general standards of quality of materials and workmanship. Any parts not meeting with standards will be supplied at no cost to the purchases up to 12 months after delivery date and will be fitted on return of the machine to the company's factory. Parts deemed by the manufacturer to have failed through normal wear and tear, misuse or abuse are not covered by this warranty, even if failure occurs during the 12 month warranty period. Sawblades and other perishable tooling are not covered by warranty.